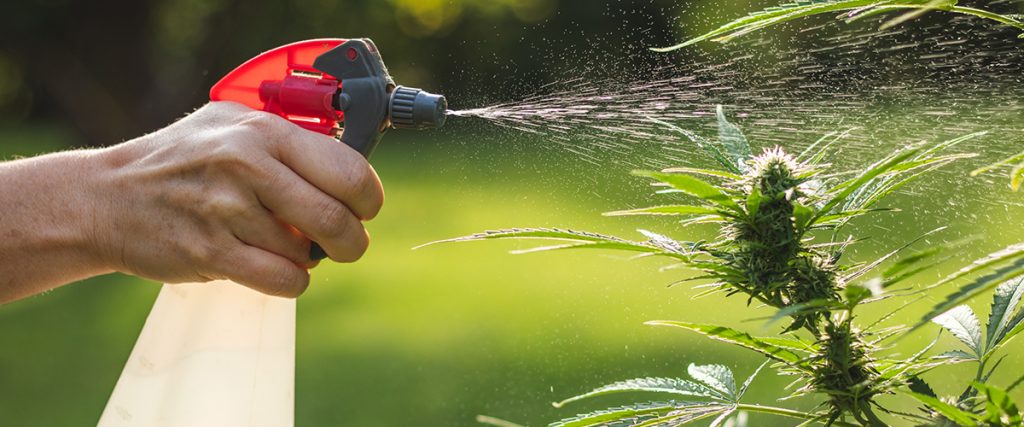 March/09/2020
Colorado has updated the list of pesticides that can be used on marijuana without violating the 
Pesticide Applicator's Act. It added the following products:
Cueva Fungicide Concentrate, SLN CO-200001 
This is colorado's first pesticide to be registered for use on hemp. According to Section 24 (c) of the Federal Insecticide, Fungicide, and Rodenticide Acts (FIFRA), states are allowed to register more uses of a federally registered pesticide. The pesticide can be used for distribution as well as to meet an "a special local need" (SLN) in a particular state.
Farmers using the Cueva Fungicide Concentrate under the SLN registration must have both the product and the SLN label when they are applying on hemp. The SLN label can be obtained from the Department of Agriculture in Colorado (CDA) website.
Cueva Fungicide Concentrate cannot be applied to marijuana. 
Currently, the Department of Agriculture in Colorado is reviewing pesticide labels. They are also maintaining a list of reviewed products that can be used on marijuana without violating 35-10-117 (1). The Application has to adhere to the directions on the label strictly. 
Before buying the pesticides, please review the list to ensure that the product is on the updated list. If the registrant has not renewed their pesticide products within the department, the pesticide products might be removed from the list of allowed products.